Bill Lipschutz
Cornell University, BFA in Architectural Design
Cornell University, MBA in Finance
82-90 Salomon Brothers, Proprietary Trading FX and FX Options
88 Salomon Brothers, Director and Global Head FX Options
89 Salomon Brothers, Managing Director and Global Head of FX
Bill Lipschutz is the Principal and Director of Portfolio Management for Hathersage.
Bill began his career at Salomon Brothers in 1982 as one of the original members of the newly formed Foreign Exchange Department. He was the principal trader for Salomon Brothers' proprietary foreign exchange account from 1984 until he left in June 1990. In 1988, Bill was appointed a Director and Head of the Global Foreign Exchange Options Group and the New York Foreign Exchange Trading Desk. In 1989, he was appointed a Managing Director and Global Head of Foreign Exchange.
Bill has participated actively in the development of both the exchange-traded and over-the-counter foreign exchange option markets. He has held a number of elected and appointed positions in the foreign exchange industry, including as a member of the Board of Governors of the Philadelphia Stock Exchange, as vice chairman of the Foreign Exchange Options Committee of that exchange, as a member of the Ad Hoc Federal Reserve Option Committee, as a member of the Advisory Committee of the Chicago Board Options Exchange and as a Director of the Philadelphia Board of Trade.
Bill Lipschutz received a BFA in Architectural Design from Cornell University and a MBA in Finance from the Johnson School of Management at Cornell University. He currently serves as a member of the Advisory Council to the College of Architecture, Art & Planning at Cornell University.
Bill Lipschutz is featured in The New Market Wizards: Conversations with America's Top Traders, by Jack D. Schwager, 1992 and The Mind of a Trader: Lessons in Trading Strategy From The World's Leading Traders, by Alpesh B. Patel, 1998.
Bill was inducted into the Trader Monthly Hall of Fame in October, 2006.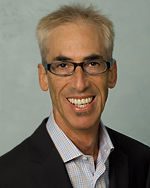 [include file=^../../../wwwroot/hathersage2/includes/hs_footer.inc]